Family and business celebrations!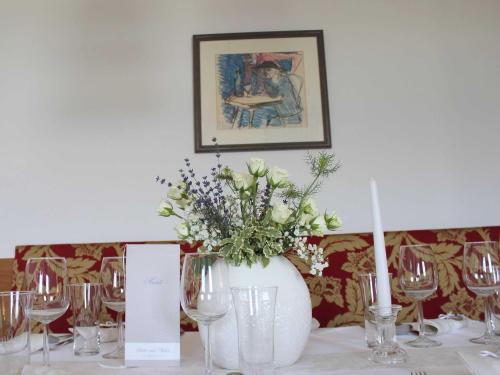 Did you already make a reservation for your family, business or christmas celebration?
Our house offers the perfect frame for a successful party.

Experience a wonderful evening with your family, your employees or your friends at the legendary "Faustschlössl".

The top location directly at the Danube, opposite to Aschach, the excellent price/performance ratio and the perfect organisation will excite you.
Dream wedding at the romantic "Danube castle"!
You are looking for a location for your wedding celebration?
The well located restaurant above the Danube with classy atmosphere makes the perfect frame for your dream wedding.
We are happy to make a non-binding offer for the most important day of your life. As the possibilities are diverse, we would like to have a personal conversation with you. Please call Mr. Rudolf Zauner (Tel.: 06643257204) for an appointment.
If you book all our rooms, our castle will be available EXCLUSIVE! We can offer 2 suits, 8 double rooms and 2 single rooms for the wedding guests.
Flat rate offers for celebrations!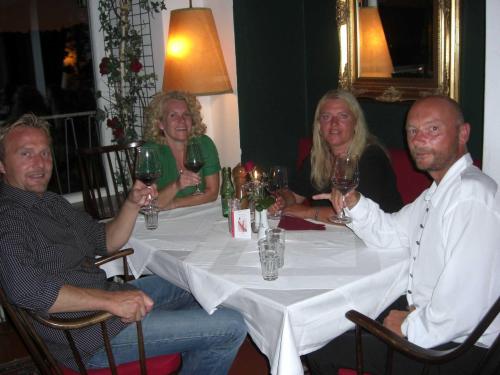 You can choose from these flat rate offers:

FLAT RATE 1:
* welcome drink (1 glas of our Faust-secret) at the Danube terrace
* 3-course "Delight-Dinner/Lunch" (soup/2 main courses to choose from/dessert)
* festively decorated table
EUR 30,- per person


FLAT RATE 2:
* welcome drink (1 glas of Faust-secret) at the Danube terrace
* 4-course "Delight-Dinner/Lunch"
(cold starter/soup/2 main courses to choose from/dessert)
* festively decorated table
EUR 40,- per person


FLAT RATE OFFER FOR A NICE PARTY
from 20 person to 65 person!

* festively decorated table
* welcome drink (1 glas of Faust-secret or Prosecco)
* 3-course Dinner/Lunch with delicacies from Upper Austria
(soup/2 main courses to choose from/dessert)
* 4 hours drinks inclusive
(house wine white/red, beer, mineral water, lemonades)
* salads and pastries will be charged extra
* spirits and cigarettes will be charged extra

per person EUR 60,-